The

Hidden GEM Creative Studios

works with

award-winning

media professionals

from the

commercial media industry

or the social justice

non-profit arena

to create innovative media and educational programs. 

Artists

in

our network

are 

available

 for

creative or instructional services

, and

can be reached

through our CONTACT page.
RESIDENT ARTISTS/ENTREPRENEURS

Rafael Flores, MFA   (Co-Founder & Director, Green Eyed Media)
Rafael Flores is a bilingual documentary and narrative filmmaker of Mexican-Lithuanian ancestry. He is Phi Beta Kappa Scholar who holds a Masters of Fine Arts specializing in Directing, Social Justice Film Production, Chicano Cinema, and Third Cinema. He also holds a BA in Comparative Literature and Cinema Studies from the University Washington. He is currently a lecturer at San Francisco State University and The College of San Mateo where he teaches Latin-American Cinema, Digital Film Production, Screenwriting and Documentary film. His work has been praised by various institutions that include: The White House, The Grammy Foundation, TED-X lecture series, the Cannes International Film Festival, the Writer's Guild Theater of America, the London Guardian, and the Chicano International Film Festival.

Claudia Suarez   (Post-Production, Hidden GEM)
Claudia Luz Suarez is a Salvadoran born and East Oakland raised aspiring documentary filmmaker. She graduated from the University of California, Santa Cruz in Film & Digital Media and Community Studies. Her films explore immigration policies, the changing political climate, educational barriers, and resiliency in Oakland. She strives to center youth and community voices in all of her narratives. Currently, she is a freelance film editor working to create professional content that highlights the different stories and organizations coming out of the Bay Area.

Sompong Viengvilai   (Post-Production Manager, 
Hidden GEM
)
Sompong Viengvilai is a Laotian-American filmmaker who was born and raised in Richmond CA.  Inspired by his own families refugee experience, has has worked with various non-profit organizations where he refined his talents in film production and mentored student filmmakers. Mr. Viengvilai received his B.A in Cinematic Arts from San Francisco State University. His area of emphasis is Cinematography and Post-Production. He has worked in the non-profit media field for over 5 years, and his work has been praised by Redbull, NY Post, The California Endowment and the Amaphiko Foundation. 
ADVISORY BOARD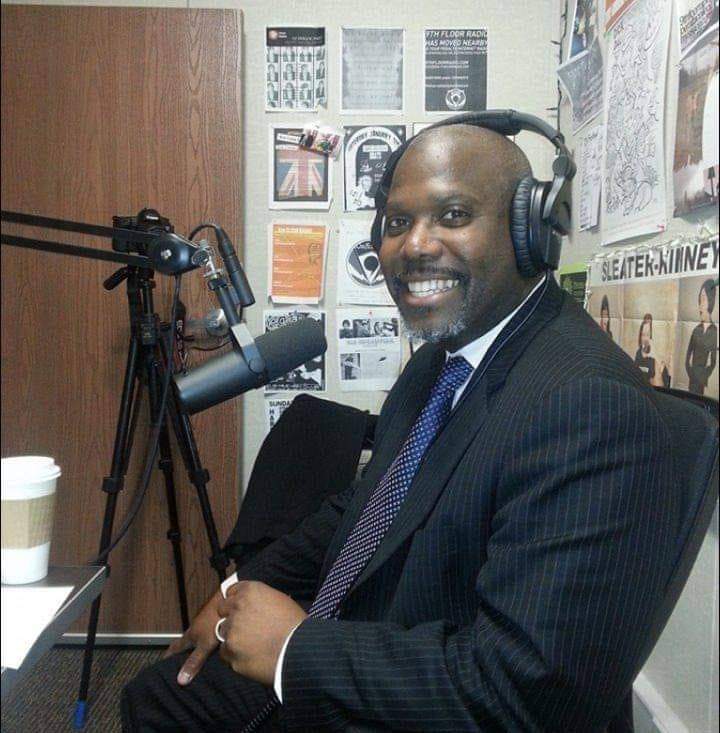 Shawn Granberry
(Development & Fundraising)
Mr. Granberry is the CEO of HipHopTV, LLC, and founder of Watch Now Networks, Inc. He has worked in the entertainment industry for over 25 years and serves as the chair of the advisory board for the Hidden GEM Career Pathways Program to advance young people of color in the media industry. He started his career in the A&R department at Tuff-E-Nuff Productions (Clients include: Toni, Tone', Tony, En Vogue, Madonna, Club Nouveau, Con Funk Shun, Timex Social Club, Regina Belle, Alexander O'neal, BET Networks, ABC & Fox Networks). Mr. Granberry also worked as a close confidant to acclaimed music producer Shakir Stewart to produce events like, Def Jam's, "How To Find A Mega Star". He has also worked closely with prominent movie producer, Robert Watts at Transformer Entertainment. Mr. Granberry also founded The Scholar Athlete Union and Bears Youth Basketball with help from childhood friend Jason Kidd, and works very close with Stanford and UC Berkeley faculty to support young people in securing professional education.

Jehnovah Carlisle, MFA (Screenwriting)
Jehnovah Carlisle is an award-winning independent filmmaker based in Los Angeles, California. Carlisle graduated from the University of California, Berkeley with a B.A. in Film. Carlisle also graduated from California College of the Arts with a MFA in Film Production. The short films that Carlisle has written, directed and produced have dealt with the realities of African American men haunted by troubled pasts, burdened by institutional racism, and scarred by trauma. Carlisle has experience in multiple genres (drama, comedy, crime) and also documentary filmmaking. His short films have screened nationally and his personal films are deeply rooted in the Bay Area community where he was born and raised. He was a San Francisco Film Society artist in resident in 2018. Carlisle currently teaches screenwriting at Mount Saint Mary's University in Los Angeles, California.

Bronche Tay'son, MFA (Co-Founder & Performance/Acting)
With a background in acting and theater, Mr. Tay'son is a multitalented performance artist who was formally trained in New York. His previous work spans multiple genres and he has actively been working in the non-profit arena for over 8 years. Mr. Tay'son is one of the founding members of The Hidden GEM Creative Studio where he offered acting and modeling classes.

Stefan Ruenzel (Cinematography & Documentary Film)
Stefan Ruenzel is an award-winning filmmaker from Oakland, California whose work spans across narrative, documentary, and experimental realms. Crossing boundaries is important for him personally, as it is within the ideas he portrays on film. A boundless curiosity in people and fascination in the way diverse forms of life interact with the world are the impetus behind his sociological studies… and with a background in photography and music, film became his modern-day think tank ten years ago. Since, he's worked as DP and editor on a nationally syndicated travel show on PBS, and currently works as a freelance producer and cinematographer in the San Francisco Bay Area.

Roy Miles (Animation & Design)
Also known as the Ghetto Geppetto, Roy Miles is a animator, toy maker and filmmaker from East Oakland. CA. His work has been praised by multiple institutions and he is one of the founding members of the Hieroglyphics Video Crew. Growing up childhood friend Del the Funky Homosapien, Roy draws upon his life in Oakland for his creative endeavors. Known for his animated series "HoodFoot", Miles also creates merchandise and toys for his own brand line. Mr. Miles has also worked in the creative ad industry, and as a multimedia manager in the non-profit arena for over 20 years.

Nicholas Kommodore, MFA

(Experimental Cinema & Poetry)
Nicholas Kommodore is a multilingual Greek poet, photographer, activist and filmmaker. His photography has been showcased, among other venues, at the Contact Photography Festival and the Venice Biennale of Architecture. His work ranges in topic, but is centered around resistance, anarchy, experimental cinema and language.